THE DIRECTORS
Biographies for Directors who have directed more than four Pantomimess are included on this page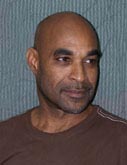 Robert (Bobby) Clarke is a diploma graduate of the Jamaica School of Dramawhere he pursued studies in Drama in Education and Theatre Arts. He started his professional career as a drama teacher at both the primary and secondary levels. Between 1987 and 1999 Mr. Clarke worked extensively in the field of Broadcasting as a Radio and Television producer and presenter and Music Librarian with the former Jamaica Broadcasting Corporation as well as Irie FM radio.
In addition he has been a producer of National Events with the Jamaica Cultural Development Commission and has served the Commission for many years as an adjudicator and workshop facilitator for that organization's Speech and Drama Festival competition and as a script marker for their Literary Arts competition.

Mr. Clarke has executed many roles an actor in various stage Television and Video productions and has spread his wings as an accomplished director. He has been responsible for mounting theatrical productions varying from preparatory and secondary school festivals and commercial ventures, to adult dramas with the most recent and prolific being the Little Theatre Movement's season of national pantomimes, of which he has directed a total of seven to date including: Jangah Rock, Miss Annie, Comboluh, Iffa Nuh So, Zu-Zu Macca , Nuff and Plenty and Runner Boy.
He currently lectures in vocal performance and phonetics at the Edna Manley College of the Visual and Performing Arts.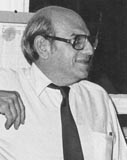 BOBBY GHISAYS
Bobby Ghisays was well known as a director, actor, and television host. He directed three pantomimes - "Johnny Reggae", The Pirate Princess" and "Ginneral B". Bobby covered everything from opera to drama, musicals to melodrama, revues to comedies. He also directed television commercials and radio jingles.

Bobby was trained at the Holy Cross College in Massachusetts where he gained a B.A. in English Literature and at the the Royal Academy of Arts. His local credits include "Annie Get Your Gun", "Come Blow Your Horn", Eight O'Clock Jamaica Time", "Come Back to Jamaica" and "the Dread Mikado". In 1980 he was invited by Black Theatre Canada to direct Lorraine Hansberry's classic "Raisin in the Sun". That was his second stint with Black Theatre Canada. In 1976, he had been invited to co-write and direct the revue "Bathurst Street."

As an actor, he was in "Old Story Time", and the BBC Film "The Fight Against Slavery" and in two Pantomimes namely the revival of "Queenie's Daughter" and "Pirate Princess". After giving many years to Jamaican theatre, Bobby Ghisays died in 1990.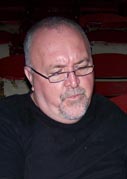 Brian Heap
Brian Heap is English-born but Jamaican by assimilation. A graduate teacher from the University of Newcastle on Tyne/University of Leeds he has shared his special skills in drama in education and therapy with a wide audience in Jamaica. He has worked as regional coordinator for Very Special Arts, an international programme which seeks to enrich the lives of the disable through involvement in the performing arts. His classroom years include work at St. Joseph's Teacher Training College, and he was Director of Studies at the School of Drama (Edna Manley College). Brian is a senior lecturer at the UWI, Mona, and Artistic Director of the University Players.

His theatre credits include appearing in "Raisin in the Sun", Trevor Rhone's "School's Out", Louis Marriott's "Bedward" and Derek Walcott's "Remembrance", and in the pantomimes "Pirate Princess", and "Bruckins". His deep interest in Jamaican Folk Culture and extensive travels throughout the island has given him particular insight into the taste and flavour of Jamaican life, a quality which he uses to great advantage as a director. Brian has directed 15 pantomimes and the acclaimed Augus Mawnin.

Norman Rae
Norman Rae a Fellow of the Royal Society of Arts, studied at Oxford University and London University . He returned to Jamaica and was actively involved in the theatre scene as a director and as a critic where he wrote reviews for the Daily Gleaner and the Jamaica Observer. He was awarded a silver Musgrave Medal for his contribution to Jamaican theatre. He also produced a radio serial "A Time to Remember".

Rae's credits include The Fantastiks, A Funny Thing on the Way to the Forum, and most recently Into the Woods at the Ward Theatre. He directed four pantomimes, Anancy and Doumbey, Hail Columbus, Dickance for Fippance and Brashana O! Norman Rae died in 2008

Lloyd Reckord
Lloyd Reckord studied at eh Bristol Old Vic Theatre School in England and was invited to join the Old Vic Company where he appeared in productions of "Romeo and Juliet" and "The Merchant of Venice". He later directed plays in England at the Royal Court Theatre, London, the Pembroke Theatre, Croydon and The Tower Theatre, Islington. On his return to Jamaica he wrote and directed two short films and television documentaries for the BBC. He founded the Actors Theatre Company and the National Theatre Trust which went onto present several plays and foreign films to the Jamaican audience.

His directing credits include the pantomimes Busha Bluebeard, Finian's Rainbow, Queenie's Daughter
and Sipplesilver.